Read Time:
5 Minute, 1 Second
The latest iPad Air delivers the performance you need for any task. Leaping ahead of past models, it now sports Apple's M1 chip and an 8-core CPU. This, paired with an 8-core GPU delivers incredible graphics performance and more. It's an incredibly versatile tablet that can be utilised in a number of ways, whether you want to unleash your creative side or maximise your productivity. This means you will need a few additional accessories. Our collection has the perfect iPad Air accessories designed for safety and to enhance your user experience.
Apple Smart Folio for iPad Air
This is Apple's thin, lightweight case that offers front and back protection against drops, bumps, and shocks. It features an anti-scratch frosted back design that ensures original beauty to your iPad while offering it utmost protection.
---
Metropolis Series Case
If you are looking for a case that's a bit more rugged, durable, and will offer the ultimate protection, this Metropolis Series case is one of the best around. It features a rugged, non-slip exterior, that represents Urban Armor Gear's commitment to protection without the bulk. This case offers 360-degree protection and credit card storage it is perfect for wherever life takes you.
---
GLASS SCREEN SHIELD FOR IPAD
With your iPad being a tablet it's always a good idea to protect your screen. UAG's tempered glass screen protector is one of the best screen protectors around. It's engineered to protect your iPad's display from scratches and abrasions even in the most demanding environments. And because of its ultra-thin construction, you get precision touch sensitivity and pristine HD surface clarity as you would without the tempered glass. UAG has also added a special coating that will repel natural skin oils while also limiting fingerprints and smudges which may affect your image resolution.
---
Screen Protectors
This OMOTON screen protector is a great option for those on a budget. It offers a 9H hardness property which ensures extreme durability and protection of the iPad screen. It's made from tempered glass which will comfortably absorb all the scratches and scuffs that may occur. A screen protector is one of the most important accessories you can get for your iPad.
---
Apple Smart Folio Keyboard
The Apple Smart Folio Keyboard works seamlessly with iPadOS despite the absence of a trackpad and makes typing on your tablet a breeze. It features an ultra-slim and lightweight design which makes it very easy to carry around, especially for people who travel a lot. Additionally, the keys are fully sealed so you don't have to worry about any damage if you happen to spill some tea, coffee, or water on your keyboard.
---
Logitech Combo Touch
The Logitech Combo Touch is one of the best keyboard options around. It has an easily navigable backlit keyboard with a usable trackpad so you are able to be productive no matter the time of day. It also offers 40 degrees of tilting capability, so you can adjust and display your tablet at just the right angle. This Logitech device has 4 different use modes – Type, Viewing, Sketching, and Reading, so you have the ability to complete just about any task.
---
Apple Pencil (2nd Generation)
The Apple Pencil Gen 2 is a must-have accessory for all creative types. It offers good fluidity that is almost as good as a traditional writing instrument such as a pen or pencil. With the Apple Pencil at your fingertips, you have the ability to draw, sketch, and write whatever your heart desires.
---
Logitech Crayon Digital Pencil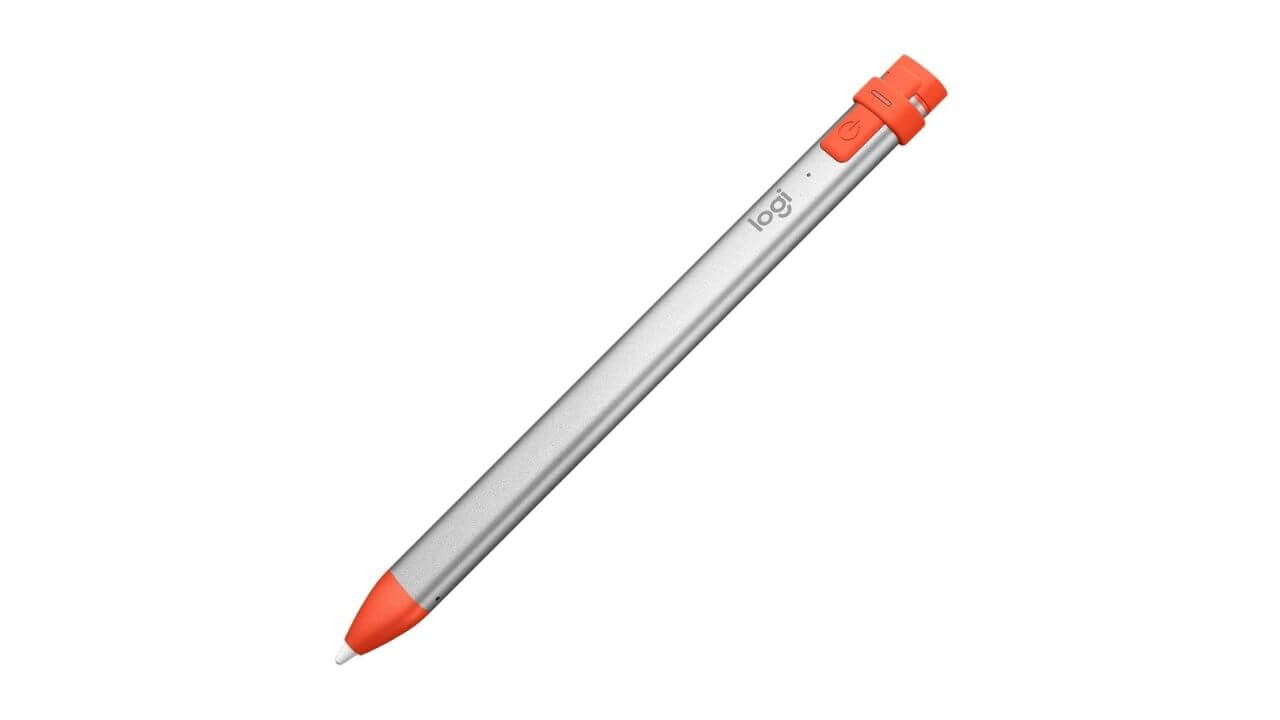 Based on the technology in the more expensive Apple Pencil, the Logitech Crayon is a very impressive affordable alternative to the Apple Pencil. It sports a tilt sensor and palm recognition technology, which allows you to enjoy natural hand replacement while you are on your iPad. On a single charge the Logitech Crayon will give you up to 7.5 hours of writing time and when not in use it will sleep automatically after 30 mins of idle time to save the battery.
---
SteelSeries Nimbus Wireless Gaming Controller
If you plan on doing any sort of gaming on your iPad, you're going to need a controller. A gaming controller will allow you to get the best gaming experience possible on your tablet. The Steel Series Nimbus Wireless Controller makes it fun and easy to play your favourite games on your iPad. This controller is an Apple Licensed device so it's compatible with iPhone, iPad, iPod and Apple TV.
The Nimbus with its ergonomic design, responsive triggers and buttons allow you to enjoy gaming for a massive 50 hours which is more than 2 days without charging. And because it's an Apple Licensed device you are able to play thousands of titles across the App Store and Apple Arcade platforms.
---
Satechi Type-C Mobile Hub
If you plan on connecting a lot of things to your iPad, you are going to need a USB-C adapter. The Satechi Type-C Mobile Hub checks most of the boxes. This feature-packed mobile hub is designed to increase your productivity by providing additional ports. It has an HDMI port that allows you to stream 4K videos in 30Hz, a USB-C port, a 3.5mm headphone jack and a USB 3.0 port.
---
Lamicall Tablet Stand
A tablet stand is a very handy accessory to have for your tablet. These gadgets make it easier to interact with the display while your iPad is charging. You can set and adjust the viewing angles to your liking.
---
Related Posts