Read Time:
6 Minute, 10 Second
With some of the most advanced technology, the iPad Pro 2022 pushes the boundaries of possibilities in so many ways. It's equipped with Apple's next-generation M2 chipset, making it the ultimate device for the pro workforce. In order to get the best out of your iPad Pro and unleash its full potential you must add a few essential accessories. Our collection of must-have iPad Pro accessories has all the devices that you need to bring your best ideas to life.
KingBlanc iPad Pro Case
To keep your iPad Pro safe from damage when your on the go will need the KingBlanc iPad Pro case. This leather folio cover has soft TPU cushioning that provides protection against drops, bumps, and shocks. It features an anti-slip groove design that lets you get multiple horizontal viewing angles. Furthermore, it has a slot to store your Apple Pencil safely and boasts an auto-wake/sleep function to help extend your iPad's battery life.
---
Metropolis Series Case
If you are looking for something that's a bit more rugged and durable and will offer the ultimate protection this Metropolis Series case is a great option. It features a rugged, non-slip exterior that represents Urban Armor Gear's commitment of protection without the bulk. With 360-degree protection and credit card storage, the Metropolis Series is perfect for wherever life takes you.
---
GLASS SCREEN PROTECTOR SHIELD PLUS FOR IPAD PRO
With your iPad being a tablet it's always a good idea to protect your screen. UAG's tempered glass screen protector is engineered to protect your iPad's display from scratches and abrasions even in the most demanding environments. It boasts an ultra-thin construction so you get precision touch sensitivity and pristine HD surface clarity as you would without the tempered glass. UAG has also added a special coating that will repel natural skin oils that limits fingerprints and smudges which can affect your image resolution.
---
Ambison Matte Glass Screen Protector
This Ambison Matte Glass screen protector is a great option for those on a budget. This very easy-to-install accessory offers protection against scratches, scuffs, fingerprints and glare. Plus it's also compatible with the Apple Pencil so it will be just as accurate, natural and responsive. A screen protector is one of the most important accessories you can get for your iPad.
---
Apple Pencil (Gen 2)
The Apple Pencil is arguably the best input method that you can use on any iPad. It's precise and accurate and will magically attach to the side of your iPad Pro so you always have it with you. Additionally, with your iPad Pro being an M2 model you get an exclusive Apple Pencil feature called Apple Pencil Hover. This feature detects the Apple Pencil before it even touches the screen, making it an even more valuable tool for artists, editors and casual users alike.
---
Logitech Crayon Digital Pencil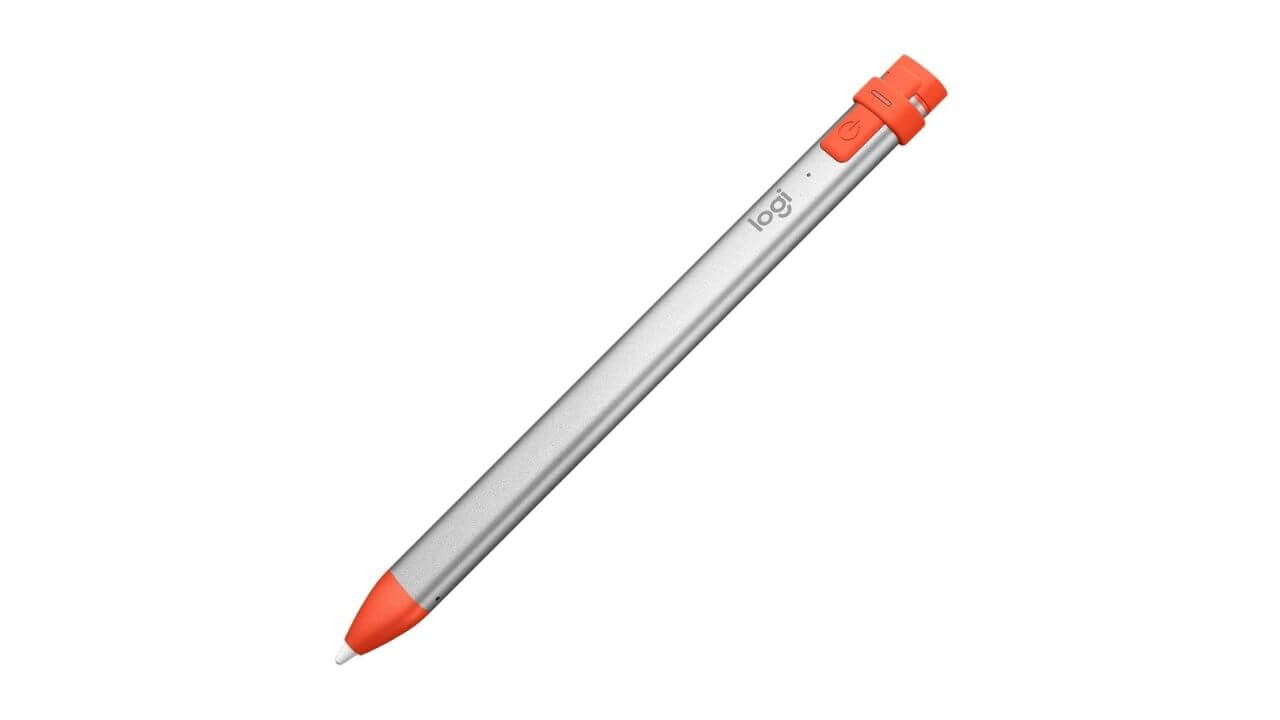 Based on the technology in the more expensive Apple Pencil, the Logitech Crayon is a very impressive affordable alternative to the Apple Pencil. It sports a tilt sensor and palm recognition technology, which allows you to enjoy natural hand replacement while you are on your iPad Pro. On a single charge the Logitech Crayon will give you up to 7.5-hours of writing time and when not in use it will sleep automatically after 30-mins of idle time to save the battery.
---
Apple Magic Keyboard
The Magic Keyboard is still one of the best keyboard cases that you can buy. It's excellent to type on, the trackpad is responsive and the case can be adjusted to give you great viewing angles. This accessory also folds into a case to provide front and back protection for your iPad.
---
Logitech Combo Touch
If the Magic Keyboard isn't your thing, the Logitech Combo Touch is one of the best keyboard options around. It has an easily navigable backlit keyboard with a usable trackpad so you are able to be productive no matter the time of day. It also offers 40 degrees of tilting capability, so you can adjust and display your tablet at just the right angle. Moreover, it has 4 different use modes – Type, Viewing, Sketching, and Reading, so you have the ability to complete just about any task.
---
Logitech MX Anywhere 3
A mouse is essential for navigating tabs and browsing especially if you are planning on using your iPad as a laptop or stand-alone desktop. The Logitech MX Anywhere 3 wireless mouse is one of the best mice around for Apple devices. This Bluetooth mouse can scroll up to 1000 lines in one stroke, connect up to 3 devices at the same time and has the ability to track anywhere. Battery life is rated at a massive 70-hrs on a single charge.
---
Satechi Aluminum Stand & Hub
The Satechi Aluminum Stand makes it easier to interact with the display and will also give you the ability to transform your iPad Pro into a fully functional workstation whether you are at your desk or n the go. It has HDMI, USB-C, USB-A, and much more ports at the back to connect your devices to increase your productivity or transform your iPad into a desktop setup.
---
Anker USB C Hub
If you are planning to connect your iPad Pro to multiple external devices and accessories, then a USB-C Hub is a great investment. The lightweight and portable Anker UBS-C Hub is our pick. One of the most important features of this hub is that it has Power Delivery or PD which provides up to 85W for super-fast file transfers and streaming media.
---
SteelSeries Nimbus Wireless Gaming Controller
If you plan on doing any sort of gaming on your iPad, a controller is a must-have. A gaming controller will allow you to get the best gaming experience possible on your tablet. The Steel Series Nimbus Wireless Controller makes it fun and easy to play your favourite games on your iPad. This controller is an Apple Licensed device so it's compatible with iPhone, iPad, iPod and Apple TV.
The Nimbus sports an ergonomic design, responsive triggers and buttons that allow you to enjoy gaming for a massive 50-hours which is more than 2 days of non-stop gaming. Wih this Apple Licensed device, you will also be able to play thousands of titles across the App Store and Apple Arcade platforms.
---
SAMSUNG T7 Touch Portable SSD
If you require additional storage for your iPad Pro device, this Samsung T7 is one of the best portable SSDs around. The Samsung T7 Touch Portable 2 TB SSD has more than enough space to store all your necessary files. Additionally, it comes with a fingerprint sensor for added security. The touchscreen sensor is capable of registering up to 4 fingerprints. This storage device is also very compact and drop-resistant so it can handle drops from up to 2-meters.