Read Time:
2 Minute, 0 Second
Embark on an adventure like never before with the all-new Monster Hunter Rise Deluxe Edition Nintendo Switch Console. Immerse yourself in the world of monsters and quests with this specially designed gaming system, adorned with captivating artwork inspired by the awe-inspiring magnamalo, the flagship monster from Monster Hunter Rise.
A Collector's Dream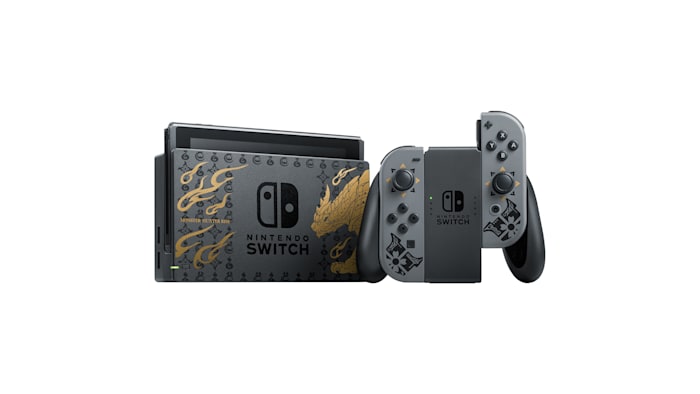 Prepare to be captivated by the visually stunning Monster Hunter Rise Deluxe Edition Nintendo Switch Console. This special edition brings your Monster Hunter fandom to life with its mesmerizing design. The console, the dock, and even the Joy-Con controllers have been meticulously crafted with shiny metallic iconography, showcasing the fierce magnamalo and other artistic elements. This carefully curated design not only displays your love for the Monster Hunter universe but also adds an extra layer of excitement to your gaming experience.
Unveiling the Treasures
Nintendo goes above and beyond with the Monster Hunter Rise Deluxe Edition by including a bundle of exclusive digital treasures. Nestled within this extraordinary package is a digital code that grants you access to the thrilling Monster Hunter Rise game. But that's not all! Nintendo has gone the extra mile by adding a Deluxe Kit DLC, opening the door to a trove of additional in-game content. This DLC enriches your gameplay, ensuring that your journey through the monster-infested world is packed with surprises, challenges, and rewards.
A Fusion of Fun and Style
Step into a world where style meets gaming excellence with the Monster Hunter Rise Deluxe Edition Nintendo Switch Console. Beyond its aesthetic brilliance, this console promises an unparalleled gaming experience. The amalgamation of stunning visuals, powerful hardware, and the captivating Monster Hunter universe comes together to redefine how you play.
Unleash Your Inner Hunter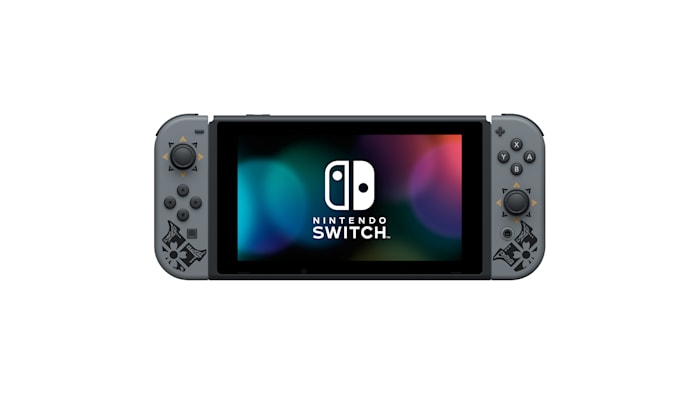 In summation, the Monster Hunter Rise Deluxe Edition Nintendo Switch Console is not just a gaming system; it's an embodiment of your passion for the Monster Hunter franchise. With its remarkable design, comprehensive digital content, and unmatched gaming experience, it beckons you to embark on a journey like no other. Whether you're a seasoned Monster Hunter enthusiast or a newcomer to the franchise, this deluxe edition console promises countless hours of adventure, excitement, and immersive gameplay. Get ready to embrace the call of the wild and unleash your inner hunter in style.
---
More From Us