Read Time:
5 Minute, 15 Second
Unlike your typical backpacks, laptop backpacks are designed with a specific compartment/protective sleeve or pocket fit laptops of various sizes. And with so many laptop bags on the market, finding the right one can be frustrating so we have done the work for you. Our collection of stylish yet functional durable backpacks are made specifically for women and suits the demands in both storage and aesthetics. So, whether for work, school, travel or adventure, these backpacks make it easy to carry around your laptop, smartphone, clothes, electronics, books and more safe and secure, no matter where life takes you.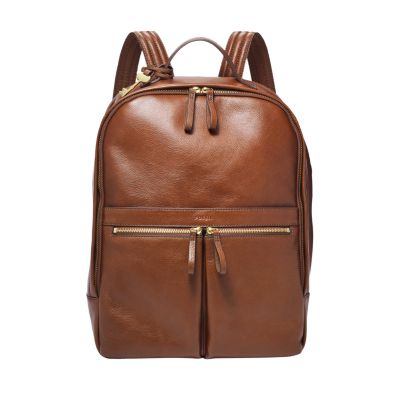 Created to stand the test of time, the FOSSIL Tess Laptop Backpack is a very stylish eco-conscious laptop backpack. It's made from genuine eco-leather and has a recycled polyester interior. This stylish backpack offers a decent amount of storage which includes a padded laptop pocket that can fit up to a 15-inch laptop and a few slots and pockets to fit your essentials. Additionally, the Tess Backpack is very comfortable on the shoulders thanks to its leather adjustable shoulder straps. These straps also make the backpack stronger than a canvas backpack. Read Next: Best FOSSIL Backpacks
---
Bellroy Tokyo Totepack
Made from specially developed leather, the Bellroy Tokyo Totepack is both a tote and backpack all in one. This means it has 2 carry modes, you can carry it in your hand for a more professional look, or you can clip on the hideaway shoulder straps and wear it as a comfortable backpack.
Moreover, it has a laptop sleeve that fits up to a 15-inch laptop plus a surprising amount of storage space. Additionally, there are smart pockets that sit up at the top to provide easy access, and Pop Pockets that are designed to store water bottles or umbrellas. Finally, the Bellroy Tokyyo Totepack is also water-resistant so your gear will be protected on rainy days.
---
Oslo Backpack
The Bellroy Oslo Backpack has a very sleek and understated design that makes it stand out from the crowd. This slim casual backpack with its clean, minimalist aesthetic will fit in whether you are on a casual weekend away or you are in professional work settings.
What's great about the Oslo is that the bag gets thicker as you fill it up but always flattens back to its super slim profile as you empty it. Moreover, the Oslo is made from 100% recycled, water-resistant fabric and has ample storage for your laptop and accessories, plus room for your everyday essentials.
---
TIMBUK2 Jet Set Convertable Travel Backpack
Created in collaboration with the granddaughter of renowned author Roald Dahl, this very stylish and luxurious backpack was designed for travel. But what makes this bag so unique is its ability to be worn in 8 different ways so it gives you the freedom and versatility to do your thing. You can wear it as a backpack, shoulder bag, tote, purse and more. Plus the there is a detachable front pouch that you wear as a cross bag if you so choose.
This is travel bag is made of premium raw edge leather and hearty hardware so it oozes the quality and craftsmanship that one can appreciate. It blends the stylish details of a handbag married with the comfort and durability we'd expect from a quality leather backpack. Read Next: Best TIMBUK2 Backpacks
---
Baggallini all over laptop backpack
The Baggallini all over laptop backpack is a simple and durable backpack that's the perfect travel companion. It features a padded pocket that keeps your computer safe plus a built-in luggage handle sleeve which is a must for travelling with multiple bags.
This stylish backpack also has multifunctional compartments including dedicated spots for your sunglasses and your phone. And thanks to RFID-blocking panels you will be able to safeguard your personal info while you're on the go.
---
This Bellroy Classic backpack is the perfect everyday bag for women. It's designed to keep your devices, clothes and books organized and safe on a daily basis. Not only does it boasts a protective sleeve laptop for up to 16-inch laptops, but it also has a padded pocket for a tablet or A5 document. There is even a pen slip, plus a few external pockets designed to give you easy access to your key items.
This daypack is made from 100% recycled PET bottles which is an ultra-durable water-resistant fabric so it will be able to handle whatever you throw at it daily. And for all-day comfort, Bellroy has improved the back padding system to provide even better lumbar support along with the contoured shoulder straps. Read Next: Best Bellroy Backpacks
---
KROSER Laptop Backpack

This very affordable but unique backpack combines fashion and functionality. What makes this very affordable bag stand out is its included charging cable. This means with the inclusion of a powerbank you will be able to charge your smartphone on the go.
This is a very durable backpack that has reinforced top handles which allows you to carry it like a purse and it also has a reinforced back panel. Additionally, the Kroser has a very organized interior so you're able to keep your essentials organized and secure.
---
Rains Backpack Mini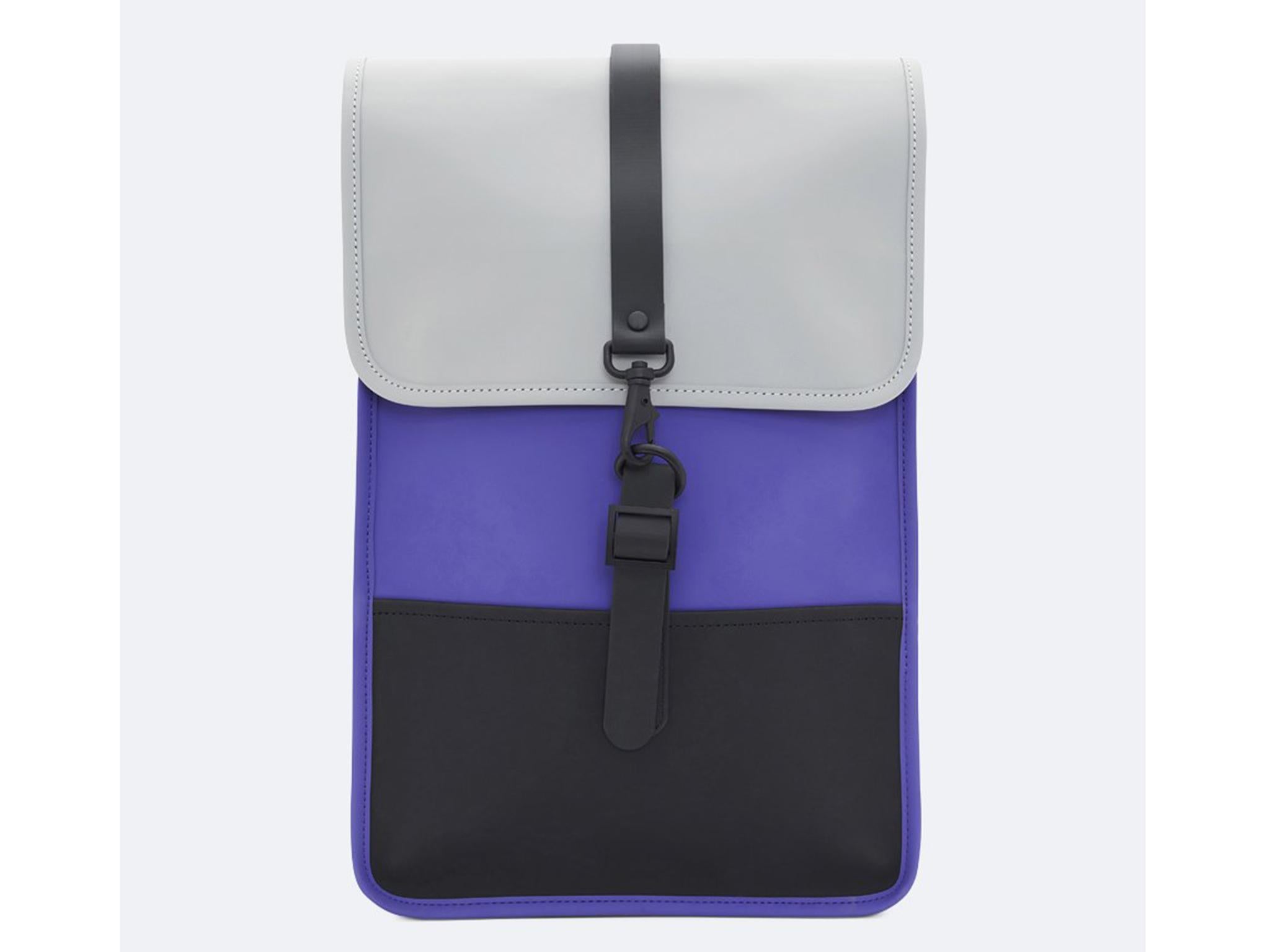 The Rains Mini Women's Backpack has a very sleek and understated design that makes it stand out from the crowd. Rains is a company that specializes in making waterproof products with contemporary designs all in beautiful and simple styles. Their bags, clothes, and accessories are able to withstand even the stormiest of weather. This very stylish water-resistant bag is not the biggest but it has enough room to fit a 13-inch laptop plus a few of your most essentials. The Rains Mini Women's Backpack is on our list because it's one of the best affordable waterproof backpacks you can buy.
---
Continue Reading