Read Time:
2 Minute, 18 Second

Design & Feel
The JBL Endurance Peak Truly Wireless Earphones have a very rugged design. Each earphone has an all-plastic design with a slightly rubberized texture that feels really durable. The earhooks are extremely flexible and rigged.
These JBL earbuds boast an IPX7 rating which means they are fully protected against all-weather situation plus they can be submerged in up to 3 feet of water for up to 30 minutes. So if your the kind of person that loves to work out, you'll never have to worry about sweat. The look of these earbuds will be highly selective but we think they look pretty good considering the price.
The Endurance Peak sits very comfy and stable in the ears thank to the super-soft silicone ear tips and flexible earhooks.
---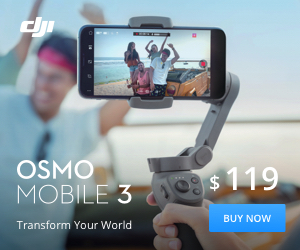 ---
What's interesting about these earphones is how you turn them on. You have to pull the earbook away from the earphone to turn it on. And once you take them off your ears the earhook will automatically reattach to the earphone and turn off. Additionally, these earphones are touch-enabled which mean you're able to control music playback with touch and swipe gestures to play/ pause, volume and skipping forward and back. The downside is that only the right earbud has all the controls, there are no controls on the left earphone.
Connectivity
The Endurance Peak has Bluetooth 4.2 technology which might be a let down for some who prefer Bluetooth 5.0 technology. You're able to get over 30 feet in wireless range even with a few walls in-between. This is pretty low, especially when compared to most of the competition.
---
---
Battery Life
These earbuds offer up to 4 hours of battery life before reaching. This is a bit low when compared to earbuds that are just over the $100 price range. The Samsung Galaxy Buds in comparison offer up to 6 hours of battery life. The charging case does offer you an additional 24 hours of battery life and just 10 minutes of charge will give you an hour of playtime.
---
---
Audio Performance
These earbuds can get very loud, having the volume at 50 -70% will be very powerful and enjoyable. It delivers very deep thumping Bass with loud, clear mids. The highs offer a decent amount of clarity but could be a bit brighter. But overall its a pretty well round audio experience with plenty of bass.
Finally
For the price, the JBL Endurance Peak True Wireless Bluetooth in-Ear Sport Headphones are a great pair of truly wireless earbuds. They sound great especially if you're into bassy audio, these are a great option. Read Now: Best Waterproof True Wireless Earbuds
---
Read Next: