Read Time:
2 Minute, 41 Second
The MARCHALL STOCKWELL II is one of the most unique looking speakers on the market.
---
---
Design & Build
The MARSHALL STOCKWELL II Bluetooth Speaker is a very thin and compact Bluetooth speaker with a lot of portability. It sports a guitar inspired carry strap with a red velvet-like lining on the inside strap that looks really good.
Visually, you will notice on both the front and back of the speaker MARSHALL uses the same metal mesh-like design patterns that you would see there amplifiers and microphones to give the STOCKWELL II that authentic look. While the rest of the body on the speaker is made from a soft feeling silicone material. The speaker is also IPX4 rated which means it can handle splashes from any direction.
---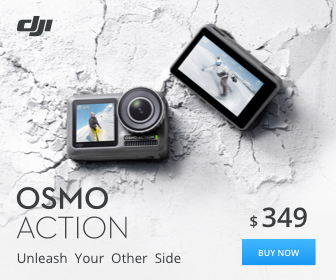 ---
At the top of the speaker is where you find MARSHALL's uniquely design amplifier like the knobs. These knobs are quality made and allow you to make adjustments for your bass, treble, and volume. The biggest downside to this design is that there is no pause, play or skip buttons on the speakers to control your music. And this might be a big turn off for a lot of buyers who are looking for a practical speaker.
Battery Life
When it comes to battery life, MARSHALL claims up to 20 hours of power on a single charge. In real-world use at 70% volume, you can expect 19 hours' worth of performance. This speaker also has quick charging technology so just 20 minutes of charge will give you 6 hours of power.
---
---
Connectivity
The STOCKWELL II sports the latest Bluetooth 5.0 technology. And it delivers excellent signal strength up to 30 feet. You will also be able to pair two devices at the same time. And unlike most of the competition, this speaker does not have any built-in microphone, so you won't be able to take or make any phone calls.
Audio Quality
The STOCKWELL II produces 360° audio thanks to a technology called Alan Blumlein Stereo sound. This feature works by channelling audio to be perceived as if the sound is coming from all sides of the speaker despite the speaker not having a typical cylindrical design like most 360 speakers.
Audio is loud and will be best enjoyed in a small room. The bass has a good amount of punch and with the knob, you can adjust it to your liking. (Keep in mind that adding too much bass will leave audio a bit muddy). The mids are extremely strong clean and clear with plenty of presents. And just like the bass, you have the ability to adjust the trebles to your particular style. The highs are good but not as strong as the mids and this causes the highs to get overpowered by the mids at high volume.
---
---
Finally
The MARSHAL STOCKWELL II Bluetooth speaker delivers a really good 360° audio performance along with excellent portability. Despite missing a few key features that you would typically find on most Bluetooth speakers, the STOCKWELL II is still a great option. Read Now: Best Ultra Bluetooth Speakers
---
---
Read Next!
<div data-options='{"id":"17669","lazy_load":"yes","masonry_enable":"no","view_type":"grid"}' id=" post-grid-17669>