You don't have to spend a lot of money to get a great pair of truly wireless earbuds. For just under a $100 there are some quality earbuds available that provide a great sound experience backed by excellent build quality and reliability. Below we have collected the best truly wireless earbuds under $100 for 2019. Read Next: Best Truly Wireless Earbuds$50
---

---
Soundcore Liberty Air 2
Priced From $99USD
The updated Soundcore Liberty Air 2 is one of the best Airpod alternatives under $100. Unlike the previous version that used Graphene-Enhanced Sound, the Liberty Air 2 now uses Diamond-Enhanced Sound. The diamond drivers increase the sound frequency bandwidth by 15% and deliver 2× the amount of bass. So, you get strong thumping bass with plenty of clarity and detail in the vocals. If you want to put your own personal spin the sound quality you can used the Soundcore app to set as you like.
You get 7-hour playback time and 28 hours total with the charging case. The charging cause is also Qi compatible so your able to wireless charging it with most Qi wireless chargers. Connectivity you excellent thanks to Bluetooth 5.0 and you can enjoy watching your favourite movies and videos with no lag or syncing issues.
The Liberty Air 2 also has touch control. Your able to use the Soundcore app that's pack with features to set up your touch controls to your particular style. The app also gives you access to the Hear ID System. This is a test to create your very own custom EQ settings. It works by mapping your hearing sensitivity at multiple frequencies and intelligently analyses the results to give you a truly personalized listening experience.
---
---
BlitzWolf BW-FYE3 True Wireless Earbuds
Priced From $36USD
The BlitzWolf BW-FYE3 True Wireless Earbuds offer some of the best bass-rich audio of any true wireless earbuds in this price range. These earbuds deliver high-quality HiFi stereo bass with and rich clear vocals. In addition, it provides touch-sensitive controls, so you are able to control your music without pressing any buttons.
Like most of the other earbuds on this list, it automatically turns on and pairs the moment you take them out of the charging case and will turn off the moment you put them back in. It has the latest Bluetooth 5.0 with a wireless range of up to 33-feet. You get 2-3 hours of music playback depending on your volume level and when using the charging case, BlitzWolf BW-FYE3 can play music for up to 40 hours.
---
---
HyperSonic True Wireless Earbuds
Priced From $80USD
HyperSonic headphones are tuned to bring more out of your streaming services like Spotify and Amazon Music. These rugged earbuds are water resistant with an IPX7 rating and is capable of being submerged in up to 1 meter of water for 30 minutes. Bluetooth 5.0 is also present to provide good connectivity.
The sound quality is great you get very clear detailed mids and highs but the bass is very tame so if you're a bass head these earbuds aren't for you. Audio playback is rated at 6-8 hours and the charging case provides an additional 20+ hours. And because the charging case has wireless charging, it can be recharged using any compatible Qi Wireless Charger.
---
---
MEE audio X10 Truly Wireless in-Ear Headphones
Priced From $67USD
These true wireless earbuds have a very lightweight design that makes them comfortable in the ear even when wearing for prolonged hours. The sound quality is top notch with bright, clear highs and mids and deep thumping bass.
It sports the latest Bluetooth 5.0 technology and a wireless range of up to 33 feet. They also have an IPX5 rating, so they are sweat, drop, and splash proof.
You get up to 4.5 hours of music play time, plus an additional 18 hours with the charging case. The X10 also has touch-sensitive controls to control audio and activate your voice assistant.
---
---
Anker Soundcore Liberty Neo Wireless Earbuds
Priced From $49USD
Anker is known for making great affordable audio products and this Soundcore Liberty Neo is no exception. These affordable earbuds will fit in your ears very comfortable and secure even under a decent amount of headbanging. Even though there is no IPX rating for the Neo earbuds, Anker claims they are sweat and rain proof, and can even be rinsed clean under the tap water.
The sound quality is extremely impressive. The Neo uses new Graphene Drivers that are designed to produce precise sound over an enormous soundstage. So, it delivers strong rich vocal with strong deep bass.
You get 3.5 hours of playback time and an addition 9 hours with the included charging case. Additionally, an LDS antenna, derived from satellite technology, is combined with Bluetooth 5.0 to create an almost unbreakable link between your earbuds and your device so even in busy places there will be no skips or drops in audio performance.
---
---
JLab JBuds Air Sport
Priced From $69USD
The JLab JBuds Air Sport has a different design when compared all the other wireless earbuds on this list. These workout earbuds an earhook design to effectively keep them stable and secure whether your cycling, running, or at the gym. You're able to get up to 6 hours of playback time from each earbud and the charging case provides up 34+ hours of extra work out time.
Audio quality is good, you get crystal clear mids and highs with strong bass. These earbuds operate via Bluetooth 5.0 and supports AAC for lag-free streaming with iOS devices. If you're using an Android device, you may still notice some lag. The Air Sport buds have an IP66 rating, which mean they can hold up against sweat and dirt. If you're looking for a pair of affordable true wireless for athletes, the JLab JBuds Air Sport Headphones are a great option.
---
---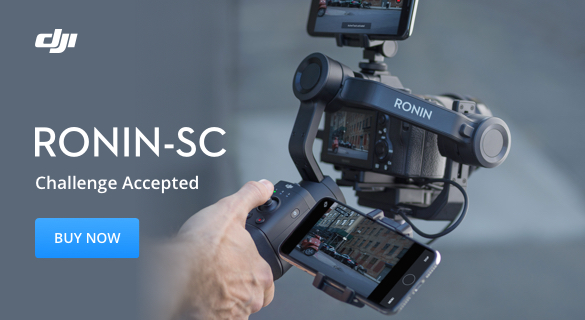 ---
Creative Outlier Gold
Priced From $80USD
The Creative Outlier Gold is currently the best true wireless earbuds under $100. It boasts a jaw-dropping 14-hour playtime and with the included charging case you will be able to get an impressive 39 hours total battery life. Not only is the Gold IPX5 water resistant but it also supports both AAC and aptX Bluetooth codecs backed by Bluetooth 5.0.
To get the most out of these earbuds the Creative Outlier Gold requires you to use the Super X-Fi digital signal processing app amplifier which can be downloaded from Google Play or the App Store. Audio experience is great considering the price. It delivers strong solid bass withe enhanced mids and bright highs. The passive noise cancellation is excellent. If the audio is not to your liking you can simply use the Super X-Fi amplifier to improve the audio experience to suit your style.
---
---

---
Mifo O5 True Wireless Earbuds
Priced From $87USD
When it comes to true wireless earbuds, the Mifo 05 True Wireless earbuds are hands down one of the best on the market when it comes to battery life. It delivers a massive 7 hours of playtime and with the included metal charging case, you will be able to get a whopping 100 hours of playtime, which is even far better than most of the top true wireless earbuds on the market
These earbuds have a very nice, clean premium design that's backed by an IPX7 rating, so they are fully water and dustproof. They also get the latest Bluetooth 5.0 technology, so you get seamless pairing and excellent wireless connective up to 20 meters. For the price, the sound quality is great, you get loud crisp, clear highs and mids with ample bass. But, if you're the kind of person that likes a lot of bass these headphones aren't for you.
With the average true wireless earbuds only offering 3-4 hours of battery life, the Mifo 05 is a no brainer. Read Next: Best Truly Wireless Earbuds$50
---
Have your say below if you have purchased any of these awesome truly wireless Bluetooth Earbuds, please share your experience with us. If you have any questions about these or any other Bluetooth earbuds please comment below.
---
Honorable Mentions
Cobble Pro BT 5.0
Priced From $37USD
The updated Cobble Pro BT 5.O true wireless earbuds are hands down one of the best pairs of budget-friendly true wireless earbuds on the market. These earbuds punch way above their weight and will easily compete with much more expensive quality true wireless earbuds.
They have a very clean and sleek design that gives it a very premium look and feels. These sweatproof earbuds are very comfortable and will stay in the ears during your most rigorous sports activities. The sound quality is where Cobble Pro shines with very clean, clear highs and mids with deep rich bass.
You'll get around 4 hours of play time and the charging case also acts as the charger for an additional battery life of up to 30 hours. Additionally, the charging case now has Qi wireless charging capability so you can wirelessly charge the case through any wireless charger.
---
Soundcore
Liberty Air

Priced From $78USD
The Soundcore Liberty Air has a similar design to Apple's signature AirPods. They fit very secure and stable in the ear and won't fall all during work out activities. Like its cousin the Zolo Liberty, it uses Graphene-Enhanced Sound to produce crystal clear, crisp highs and mids with a decent amount of bass. You're able to get a massive 5 hours of playtime on a single charge an up to 20 hours of use with the charging case.
Anker headphones offer premium sound, for very affordable prices and the Soundcore Liberty is no different. These are hands-down the best pair of 'buds under $100.and you also get you a 12-month warranty.
---
NuForce BE Free5
Priced From $28USD
The Nuforce BEE Free5 true wireless earbuds are great value. The earbuds have a very simple and sleek design that gives them a sort of premium look and feel. They are very stable and comfortable in the ears and with an IPX5 rating, you won't have to worry about getting them sweaty or wet which make these earbuds perfect for workout or exercise.
You get 4 hours of continuous playback and an addition 12 hours with the included charging case. If by any chance the earbuds run out of juice, just 50 minutes of charge in the charging case will give you an hours worth of listening time. The sound quality of the Free5 earbuds are some of the best on the market, it has graphene drivers in each earbud which delivers clean crisp highs and mids with ample bass.
Read Next: