Read Time:
7 Minute, 36 Second
The Samsung Galaxy Tab S8, S8+ and S8 Ultra are absolute beasts. These super-powerful portable tablets come jam-packed with tons of features like an ultra-wide front camera, 3 microphones, intelligent auto-framing technology for professional calls and much more. And they possess the ability to handle multiple tasks with ease.
To maximise your full multitasking abilities and improve your productivity, there are a few essential accessories that you must have. Our collection of Samsung Galaxy Tab S8 accessories will not only improve your productivity but also provide great entertainment and safety in your daily life.
Screen Protector
With the Galaxy Tab S8 devices being tablets it's always a good idea to protect your screen. The OMOTON screen protector is a great affordable option. It's made from tempered glass that will comfortably absorb all the scratches and scuffs that may occur. This screen protector is specifically designed for both the Samsung Galaxy Tab S7 and S8 respectively.
As an Amazon Associate, I earn from qualifying purchases.
Buy Now from Amazon S8 Buy Now from Amazon S8+ Buy Now from Amazon S8 Ultra
---
Galaxy Tab S8/S8+/S8 Ultra S Pen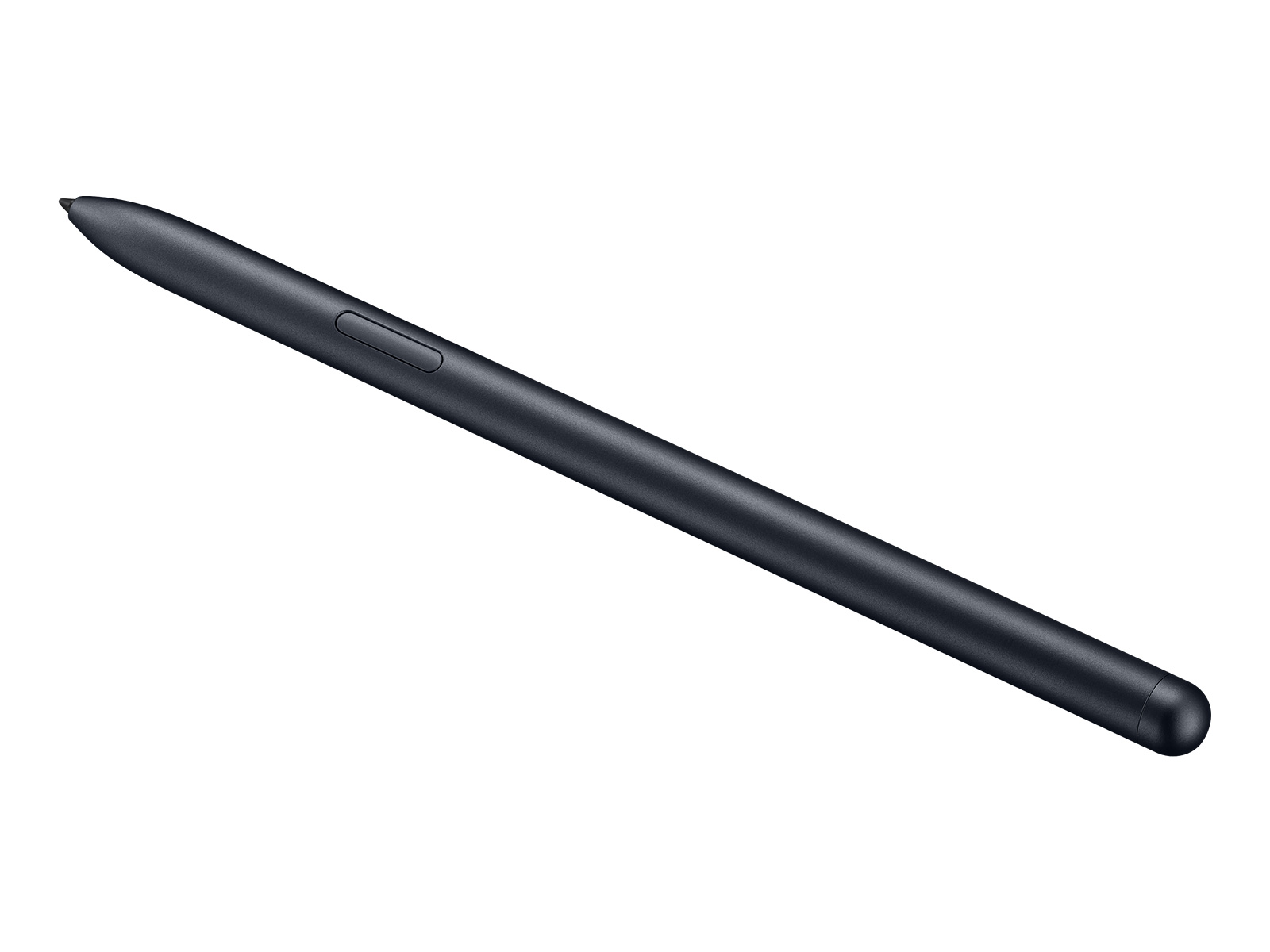 The Galaxy Tab Ultra S Pen is a must-have accessory for all creative types. It now has near-zero latency to make it feel even more like a real traditional writing instrument such as a pen or pencil. So you can unleash your productivity and creativity on your Tab S8. With the Ultra S Pen at your fingertips, you can draw, sketch, and write whatever your heart desires.
---
Samsung Book Cover Keyboard
The Samsung Tab S8 and S8+ Book Cover Keyboard will make your tablet feel like your own personal laptop when in DeX Mode. Typing is a pleasure and there's also an S Pen holder for your S Pen. The Book Cover Keyboard also has an improved cradle design that will protect your device from bumps and scratches.
Buy Now from Amazon S8 Buy Now from Amazon S8+
---
Sleeve Case
If a typical protective book cover case is not your style, then a tablet sleeve case might be more up your alley. These carrying cases are very lightweight and compact bags that are extremely durable and rugged. They provide plenty of cushioning to protect your tablet and important accessories.
---
Samsung Galaxy Book Cover
It's always important to keep your tablet protected from damage, whether at home or on the move, and the Samsung Galaxy Tab S8 and S8+ Book Cover Samsung Galaxy Tab S8 and S8+ Book Covers and excellent options. These very usable accessories feature a very clean, slim design and are made from PU leather which offers exceptional protection. Additionally, the magnetic cover also easily transforms the case into a viewing and typing stand.
Buy Now from Amazon S8 Buy Now from Amazon S8+
---
Metropolis Series Case
If you are looking for something a bit more rugged, and durable and will offer the ultimate protection, this Metropolis Series case is a great option. It features a rugged, non-slip exterior, which represents Urban Armor Gear's commitment to providing protection without the bulk. With 360-degree protection and credit card storage, the Metropolis Series is perfect for wherever life takes you.
Buy Now from the official website S8 Buy Now from the official website S8+
---
Smart Keyboard Trio 500
If you plan on doing a lot of writing especially in DeX mode then a keyboard is going to be a most have. The Samsung Keyboard Trio 500 wireless keyboard will deliver a comfortable typing experience wherever you are. This wireless keyboard features a dedicated DeX button plus 3 Hot Keys that allow you to enjoy one-click access to the apps that you use the most. Whether it's your favourite content streaming app or your most frequently used utility app. Furthermore, if you want to take things to the next level, the Samsung Keyboard Trio 500 works with multiple windows at once, so you can efficiently respond to messages and emails on one screen, and achieve beyond the boundaries of devices.
Logitech Pebble M350 Wireless Mouse
When in DeX Mode there are going to be times when you will need a mouse to navigate or select certain applications. The Logitech Pebble M350 Wireless Mouse is a very low-profile and compact wireless mouse that can fit into your bag or packet. It's designed to comfortably fit your hand and scroll smoothly.
---
Satechi Type-C Mobile Hub
If you plan on connecting a lot of things to your tablet, you are going to need a USB-C adapter. The Satechi Type-C Mobile Hub checks most of the boxes. This feature-packed mobile hub is designed to increase your productivity by providing additional ports. It has an HDMI port that allows you to stream 4K videos at 30Hz, a USB-C port, a 3.5mm headphone jack and a USB 3.0 port.
---
Samsung MicroSD EVO Select Memory Card
The Tab 8 maxes out at 512GB of storage so if you plan on expanding your storage, an SD card is the most affordable and efficient way to add storage. A MicroSD card can increase your limited storage space up to 1TB. The Samsung MicroSD EVO Select card is one of the best options around because it was designed for quick data transfers and write speeds. It will handle most apps and games and you're also able to record 4K video recordings without any issues. It has enough memory for up to 6 hours of UHD videos, 17 hours of full HD videos, 27,600 photos or 11,500 songs.
---
SanDisk 2TB Extreme Portable SSD

If you are looking for a bit more portability in your storage device the SanDisk Extreme PRO Portable SSD provides powerful solid state performance in a rugged, dependable storage solution. It boasts an IP55 rating so it's both water and dust resistance and up to two-meter drop protection so can handle the most extreme environments.
---
Baseus 100W USB C Portable Laptop Charger
Even though the S8, S8+ and S8 Ultra have extremely good battery life, you won't always have access to wall outlets when it's time to charge, especially if you're constantly on the go. A power bank will give you that added security to have uninterrupted power to charge your devices whenever you need it, especially when you find yourself stuck in transit.
The
Baseus 100W USB-C Portable Laptop Charger is an extremely thin and powerful powerbank that is designed to easily fit in your bag or sleeve while providing all the power you need. It has 2 USB-C ports and 2 USB-A ports so can charge up to 4 devices at the same time. Furthermore, the LED display will display your battery level, charging power and charging and recharging time.
---
Samsung Galaxy Buds 2

Samsung's Galaxy Buds 2 earbuds are small, super comfortable and great sounding premium true wireless earbuds that are great for daily use. They boast Active Noise Cancelling to block out unwanted sounds to make sure you get uninterrupted listening. The Buds 2 delivers a well-rounded audio experience thanks to dynamic two-way speakers that help to deliver crisp high notes and deep bass for ideal music listening.
However, what's going on around without having to remove the earbuds, you can use the 3 adjustable Ambient Sound Levels. Impressively, they offer up to 29 hours of playtime with ANC on, and 20 hours of playtime when ANC mode is on. Additionally, the Buds 2 also has a 5-minute quick-charge feature that provides up to an hour of playtime.
---
Nulaxy A5 Tablet Stand
If you want to get the best viewing angles while watching movies, videos or when gaming you are going to need a table stand. The Nulaxy A5 tablet stand is a rugged and reliable option that makes it easier to interact with the display in landscape or portrait mode.
---
SteelSeries Stratus Duo Wireless Gaming Controller
The Steel Series Stratus Dou Multi-Platform Wireless Controller makes it easy to play your favourite games on multiple gaming platforms. It's compatible with Windows, Android and VR devices, which makes it extremely fun and easy to game wherever you want.
This very handy device doesn't require any software, all you need to do is pair and play. Being a Steam-enabled controller means you can play over 5,000 controller-enabled Steam games.
The Stratus Duo can provide you with 20 hours of non-stop gameplay and enjoyment. If you find yourself low on power, this multi-platform wireless controller can play while charging.
---
Related Posts